In order to optimize our website and to improve it on an ongoing basis, we use cookies!
If you accept this notice or continue to use this site, we assume that you consent with it.
Privacy
Glossary
Balanitis
Inflammation of the glans and/or the foreskin by bacteria or mushrooms, spawning in warm and damp climate beneath the foreskin and decomposing smegma and urine remainders.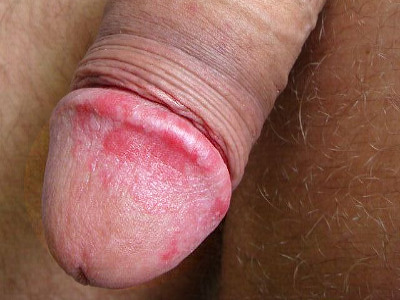 Candida Balanitis
Buried Penis
The buried penis, also known as the hidden penis, is a congenital or acquired condition. Mostly caused by a strong weight gain or congenital metabolic diseases with accompanying overweight, this leads to the fact that the penis partially or completely retracts into the male pubic mound (also called fat apron) and is covered by it. This makes the penis appear significantly shorter, although it has a normal size.
back